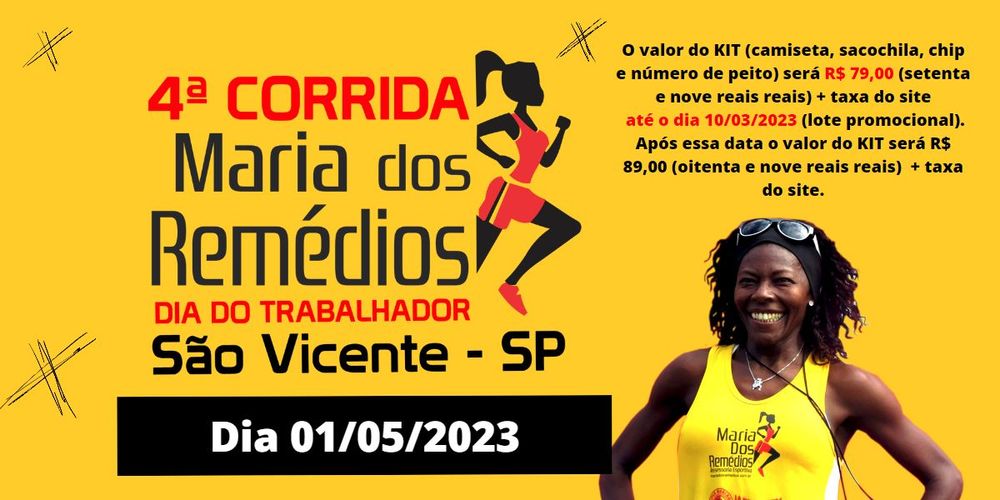 4ª Corrida Maria Dos Remédios
About the Event
A 4ª CORRIDA MARIA DOS REMÉDIOS 2023 é promovida pela Família e Amigos da Maria dos Remédios Castro contando com a Co-organização e realização da CronoMeta e apoio da Secretaria de Esportes de São Vicente. Tem caráter de evento esportivo, com objetivo de inclusão social, incentivo ao esporte e confraternização entre adeptos da modalidade.
O evento é aberto a atletas anônimos, amadores, profissionais, equipes, associações, federações, clubes e confederações sendo composto por um regulamento específico agora referido: Será realizada no dia 01 de maio de 2023, com largada e chegada no Ilha Porchat Clube, na Praia do Itararé, São Vicente SP.
Tickets
This event is NOT being sold by Apuama.
Check the event page for more information on prices and ticket purchase.
More Information
Always check for updated information on the event or organizer's website.
Event Page
Organizer
No organizer information available