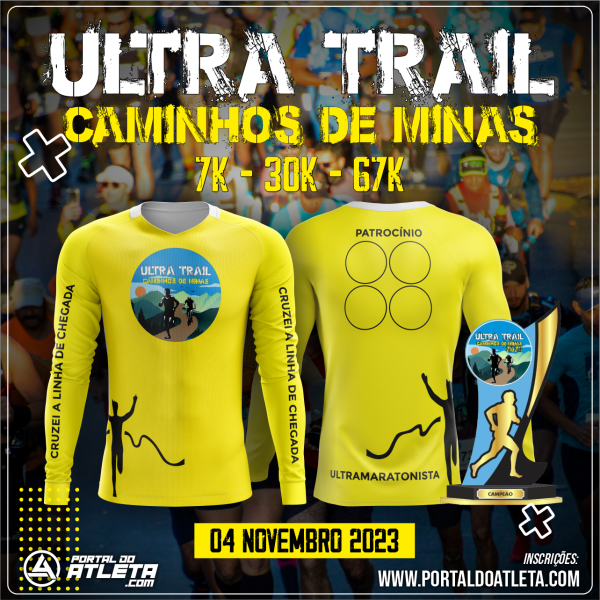 Ultra Trail Caminhos de Minas
About the Event
ULTRA TRAIL "CAMINHOS DE MINAS"
JACUTINGA/MG A BORDA DA MATA/MG"67K" – 04/11/2023
"DESAFIO DA SERRA"DE INCONFIDENTES/MG A BORDA DA MATA/MG"31K"
7K DE MONTANHA (Novidade da 3ª edição)
Na modalidade corrida a pé, serão premiados com TROFÉUS, todos que concluírem o percurso dentro do período de corte de 12horas de prova e/ou as18h00min cruzando a linha de chegada.
Tickets
This event is NOT being sold by Apuama.
Check the event page for more information on prices and ticket purchase.
More Information
Always check for updated information on the event or organizer's website.
Event Page
Organizer
No organizer information available